We play as hard as we work.
At the end of the work day, Lianna Miller (pictured here) and Ben Ciavola of Trisight Engineering leave their Powerhouse office and head to Copper Harbor for a few hours of mountain biking on one of the top-ranked trail systems in the world.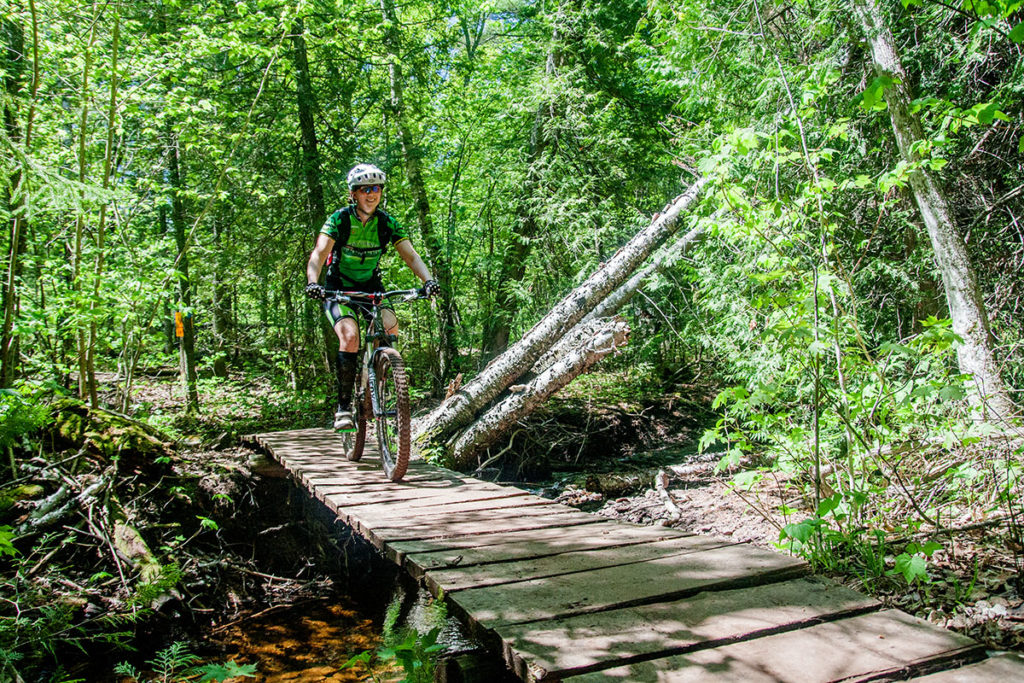 The ease of access and quality of trails combined with the community culture make the Keweenaw an unrivaled place for riding.
Both are involved with the Copper Harbor Trails Club, with Ben serving as Board President and Lianna organizing several large clinics and events throughout the summer.
In the winter, they spend their Friday nights  at Mont Ripley on ski patrol duty. On a good day, they can leave their office, drive across the bridge, and be on the hill – in full gear – in less than 10 minutes. Beat that, Colorado.