OUR MISSION
To accelerate high-tech business growth to build a prosperous regional economy
OUR VISION
To develop a thriving entrepreneurial ecosystem and vibrant technology sector in the Upper Peninsula that will ensure a more prosperous regional economy for generations to come.
MEET THE TEAM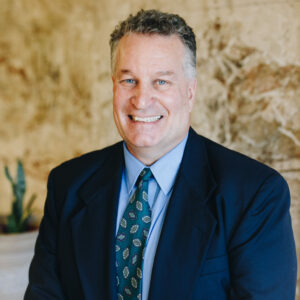 David Rowe
Chief Executive Officer
David is a multi-disciplinary professional with an extensive background in business and product development, management, finance, and market research. He has a successful track record of developing community relationships and strategic partnerships.
David has held multiple senior-level positions throughout his career, including Executive Vice President, Chief Financial Officer and Vice President of Business Development, enabling him to lead the growth and development of a large multi-state enterprise and a local high-tech manufacturing company, where he leveraged banking and outside investment opportunities to structure project financing and the commercialization of products from emerging intellectual property.
In his most recent position with one of the nation's leading energy products companies, he established and directed an engineering services office in support of a 750+ employee manufacturing facility. David's expertise centers around all aspects of business development, often resulting in significant growth in market penetration and operational excellence. David has volunteered his expertise in serving as a director on various boards – including the Michigan Tech Fund, Innovation Shore Angel Network, and several charitable organizations. David is a Calumet, MI, native whose passions include skiing, ice hockey, fishing, and boating. He resides in Dollar Bay, with his wife Mary, daughter Sarah and son Matthew.
---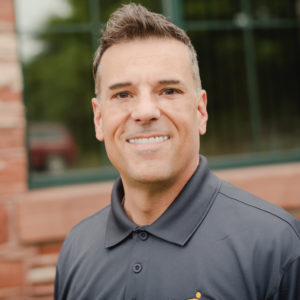 Patrick Visser
Chief Commercial Officer
Patrick Visser is a passionate Chief Commercial Officer whose focus is to help grow the entrepreneurs of the Keweenaw, to give back to the people of this community, and to support the economic sustainability of the region.
In his role, Visser specializes in mentoring and technological commercialization for clients. His unique background of twenty plus years in business development, finance management, and commercial consultancy, in addition to being a startup founder himself, make him well equipped to guide aspiring entrepreneurs on their journey. For the past seven years, seeing the startup entrepreneurs he's worked with grow into successful CEOs has been extremely rewarding on both a personal and professional level.
Since joining MTEC SmartZone, Visser has been integral in attracting angel investors, seed funds, and venture capitalists throughout Michigan to invest in clients' businesses, creating better job opportunities and enriching the economic prosperity of the Western U.P.
With a Bachelor of Arts in Organizational Communications and Marketing from Western Michigan University and a Masters of Business Administration from Michigan State University, Visser understands the importance of collaborating with higher education and nurtures relationships with Michigan Technological University staff, student researchers, and entrepreneurs.
A few of Visser's daily routines outside of work include exploring the great outdoors of the Keweenaw, whether that be Nordic skate skiing at Swedetown, hiking, or hunting for agates and thomsonite along the shores of Lake Superior. Visser also enjoys spending time with family in the area.
---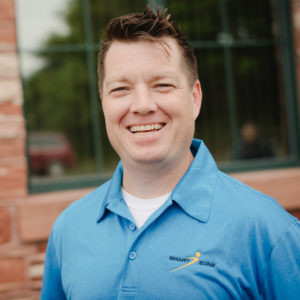 Jason Mack
Vice President of Business Development
As Vice President of Business Development, Jason Mack is devoted to connecting with the people of the Western U.P. to provide support that will help to create a positive impact on the community for future generations. 
For the last seven years in this role, Mack has served the community by listening, coaching, and identifying the resources needed to grow and scale clients' ideas. The most rewarding part of his work is being able to cross paths with clients, past and present, and see how far they've come.
With a Bachelors in Mechanical Engineering and a Masters in Business Management Administration, Mack spent sixteen years in the automotive and aerospace industries leading large teams prior to this role. After leaving the corporate world, Mack obtained certifications in business incubation management and GrowthWheel to better serve the creative, smart, and unique people of the Western U.P. at MTEC SmartZone.
Outside of work, Mack is involved in the Superior Fab Lab, an organization that promotes creativity and innovation through digital fabrication and is proud to mentor various student organizations at Michigan Tech University. Another passion of his is contributing to the 1 Million Cups initiative, an inspiring platform that encourages entrepreneurs to showcase their ideas.
When he's not working or volunteering, Mack is an avid mountain biker, hockey player, skier, and explorer of the outdoors. With an engineering mind, Mack also has a knack for building things. Whether it's a grand project or fixing smaller gadgets, he finds great joy in the process of creation.
Above all, Mack adores and cherishes his family wholeheartedly, and considers himself incredibly fortunate to have them by his side.
---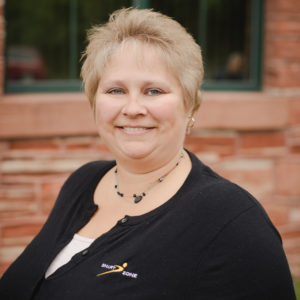 Cheryl LeClaire
Vice President of Operations
As Vice President of Operations, Cheryl LeClaire is responsible for keeping the train on the tracks for MTEC SmartZone. With over 10 years of executive assistant experience, LeClaire's profound attention to detail and multitasking skills are integral to her team's success. LeClaire's unique perspective on the entrepreneurial experience makes her passionate about MTEC's mission as she cares deeply about the growth of the Keweenaw community.
Aside from this role, LeClaire serves as Event Committee Chair and Secretary for the Board of Directors for the Michigan Business Innovation Association. To better understand and lead her team, LeClaire obtained a Business Incubation Management Certificate from the International Business Innovation Association along with becoming a certified coach from WKI.
Outside of work, LeClaire enjoys family, friends, travel, and being an active member of her community. 
---

ABOUT
This MTEC Board of Directors is the governing body of our corporation. The board is made up of representatives from the City of Houghton, the City of Hancock, Michigan Technological University, and the Keweenaw Economic Development Corporation (KEDA). This managing board meets on a quarterly basis to review the business and affairs of the corporation.
---
ABOUT
The Local Development Finance Authority (LDFA) provides funding for MTEC SmartZone. It is chartered to fund the creation and promotion of high-technology activities. The LDFA board has seven members, three members from each community – Houghton, Hancock – and an independent member.
---
LDFA meeting agendas, minutes, and other information can be found here.