The 2023 NextCycle Michigan Team Showcase took place at the TechTown Detroit Innovation Center in Detroit on Thursday, April 20, 2023. The Showcase featured 15 teams pitching their businesses and projects as part of the Recycling Innovation Technology (RIT) and Foods, Liquids, & Organic Waste Solutions (FLOWS) Challenge Innovation Tracks. Teams were split into three pitch areas.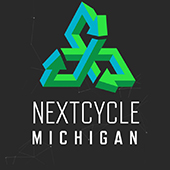 Food Waste Systems: Innovators engaging in pivotal partnerships and processes to prevent waste and recapture food scraps to higher and better purposes, feeding people and the land, and reducing harmful greenhouse gases.
Advanced Materials & Design: Inventors working on advanced, novel technologies and materials to accelerate the circular economy through tackling hard issues with creative solutions.
Recycling Processing Innovation: Entrepreneurs filling in critical gaps in Michigan's recycling supply chains by expanding collection, advancing processing capacity and supporting end market development.
Niomin (now Revex Metals, Inc.) supplies materials for new batteries through processing spent batteries and mining waste products. They pitched and were awarded for the Advanced Materials & Design Category. This award is in recognition of being the top project pitch that identifies a solution to accelerating the circular economy in Michigan utilizing advanced, novel technologies and materials. Congratulations to John Rockwell, CEO, and the full team including partners at Michigan Technological University and Eagle Mine.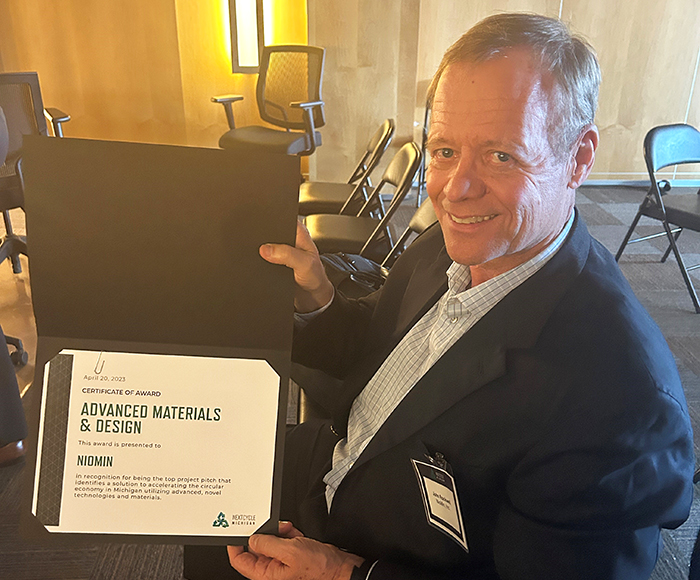 The Team Showcase event is the culmination of NextCycle Michigan programming for Challenge Innovation Track teams. It is an opportunity for the teams to share their accomplishments and refine and deliver a pitch to a larger audience. These teams are pursuing innovative initiatives to advance recycling, recovery, and reuse projects in Michigan. This event brought together NextCycle Michigan teams, investors, funders, industry leaders, business and community leaders, peers, and media.
The Team Showcase is a unique opportunity to learn about innovative solutions and collaborations, engage with industry professionals, and connect with potential partners and investors.