SmartStart
The SmartStart program is an excellent resource for anyone with a business idea. Our approach is designed to educate and guide entrepreneurs through the process of validating and growing their idea. You'll develop essential entrepreneurial skills while building a roadmap that details your business opportunity. After completing the program, you'll have a solid understanding of what it takes to create a sustainable business.
Course Details
The program involves six separate class sessions, over the course of 6 weeks, along with homework outside the class. Each class session lasts for about 2 hours and is typically held after work hours (for example, 5-7 pm). The work you complete throughout the course ultimately becomes the content for your pitch deck. To graduate from the SmartStart program, you will pitch your idea to a group of community members. Classes are held virtually and in person, in Houghton or Hancock.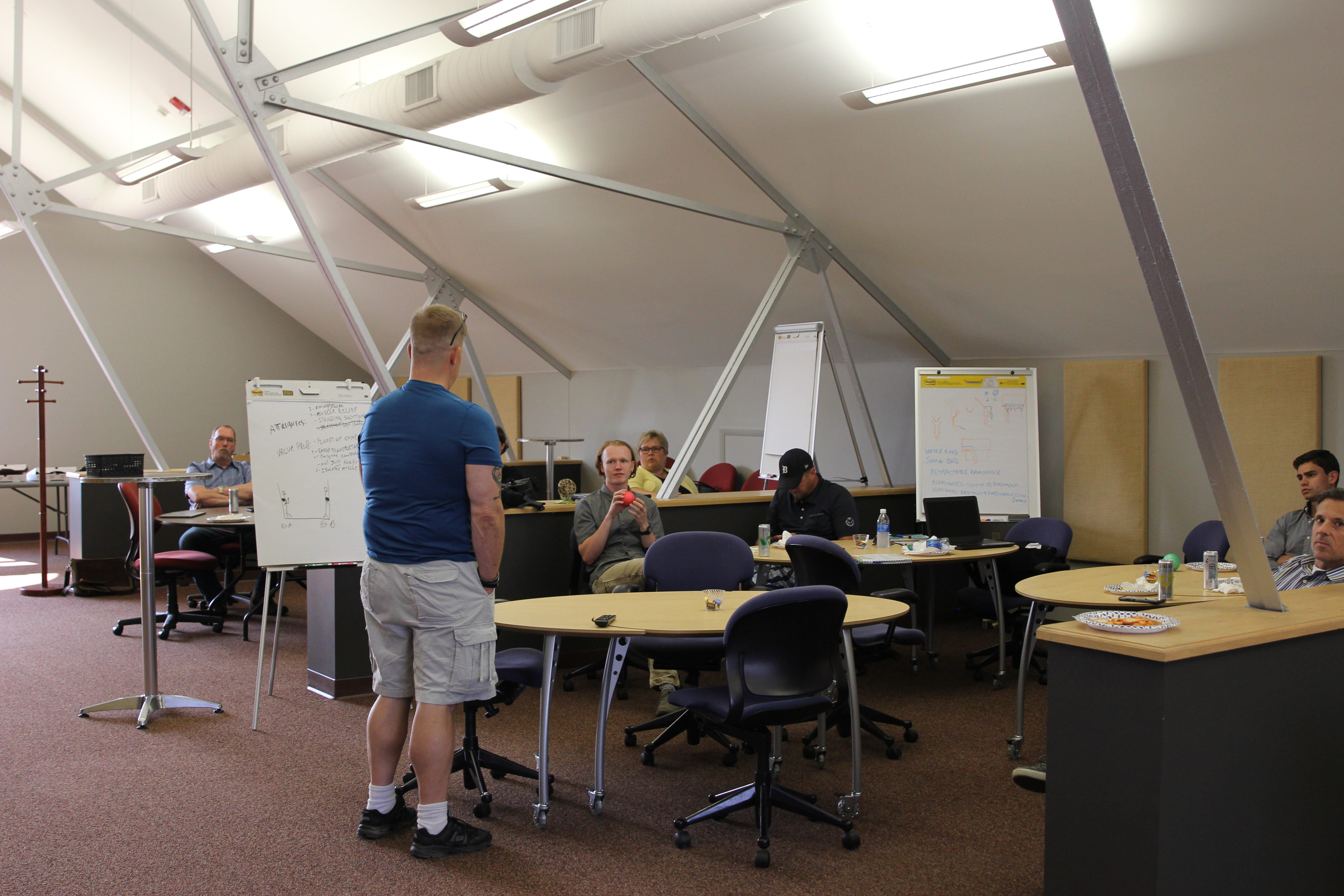 SmartStart Session Overview
Session 1___________________________
What is the Problem?
What Is your Solution?
Homework: Contact or list at least 5 customers
Session 2___________________________
Product-Market Fit & Product Solution Fit
How big is this Opportunity?
Homework: Contact or list at least 5 customers
Session 3___________________________
Who are your customers?
What are your Value Propositions?
Start Preparing Your "Pitch"
Homework: Contact or list at least 5 customers
Session 4___________________________
Who is your Competition?
What are your Value Propositions?
Homework: Contact or list at least 5 customers
Session 5___________________________
Who is on your Team?
Why You?
Financial Projections
Session 6___________________________
What is your go-to market strategy?
What is your Story?
Extra Bonus Topic (depending on team's needs)
Session 7___________________________
Planning for the Future
Decision Time: Go or no go?
Pitch practice
You'll get access to experienced business experts (legal, intellectual property, marketing, research, financial) and the guidance of SmartStart Program instructor, Jason Mack. He provides entrepreneurial coaching to help you develop a business value proposition for your technology ideas. His experience in startup development provides the resources you need to launch your product into the marketplace. Outcomes include:
A full understanding of all components of your business – not just your idea
Understand how to captivate a market and identify target customers
Build the best and most efficient team
Develop a financial forecast that incorporates cost, not just revenue
Ways to possibly protect your idea through trademarks, copyrights, and patents
Confidently present your business proposal to investors
When necessary, the ability to create a business plan
Apply:
Anyone with an idea or existing business is welcome to apply. Our mentoring and coaching program welcomes community members, students, researchers, and local business people who are passionate about their ideas. Ideas/businesses do not have to be technology related.
Cost for the program:
No cost! Just your time.